Download the
HOPR Transit app.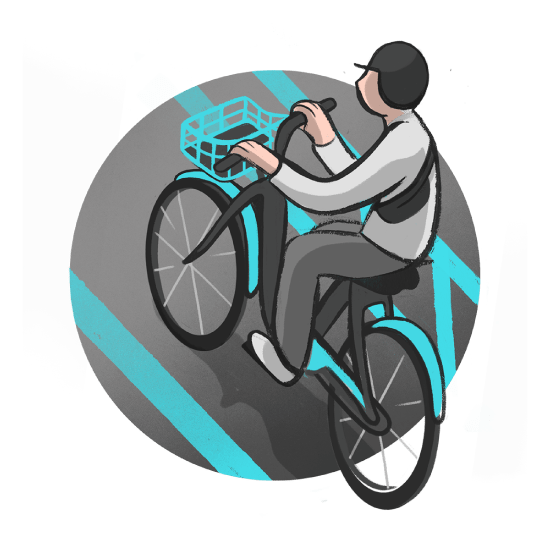 Where to ride
Stay within the system area outlined with a blue boundary line on our app. Riding on the sidewalk is not allowed.
Follow the law
Please abide by traffic laws including all signals and signs. Stay on the right side of the road and use hand signals when turning.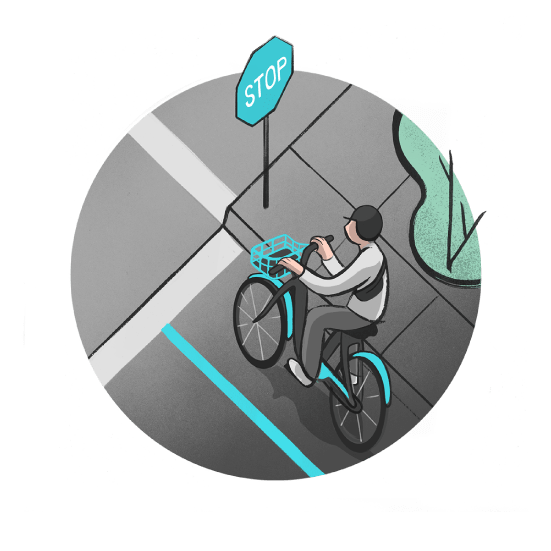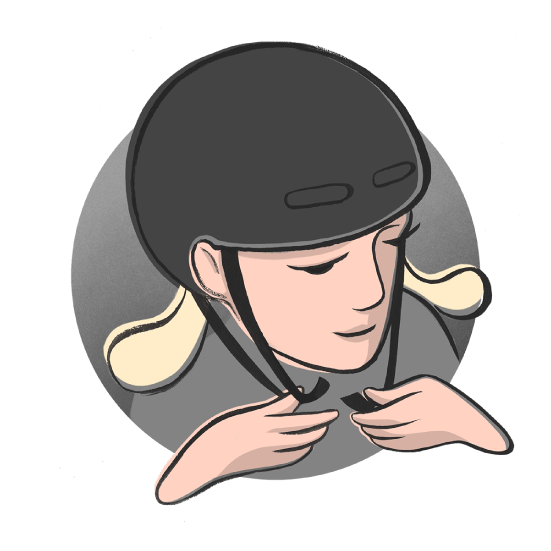 Wear a helmet
Helmets are not provided but we encourage you to wear one when you ride a bicycle.
Yield to pedestrians
Cyclists must yield to pedestrians in a crosswalk. When approaching a crosswalk scan left and right for pedestrians.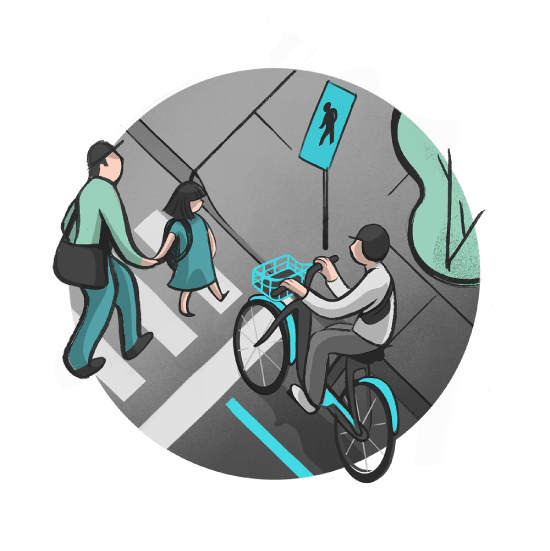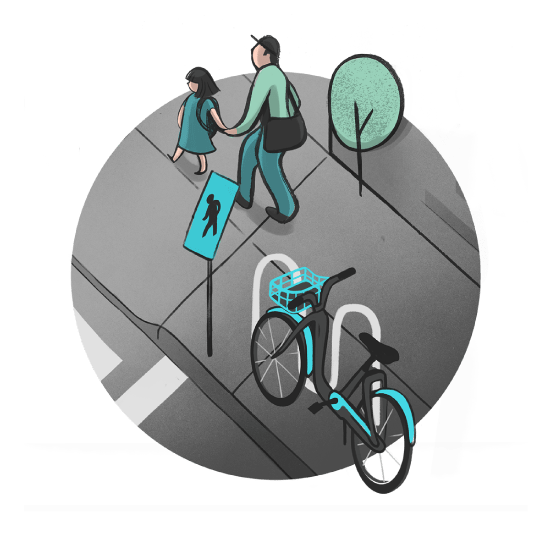 Park responsibly
Do not park on private property or in a way that blocks traffic, pedestrians, or businesses. Use public bike racks.