The HOPR Platform
fits all sizes.
Our platform is built on three main components: vehicles, operations software, and a mobile app.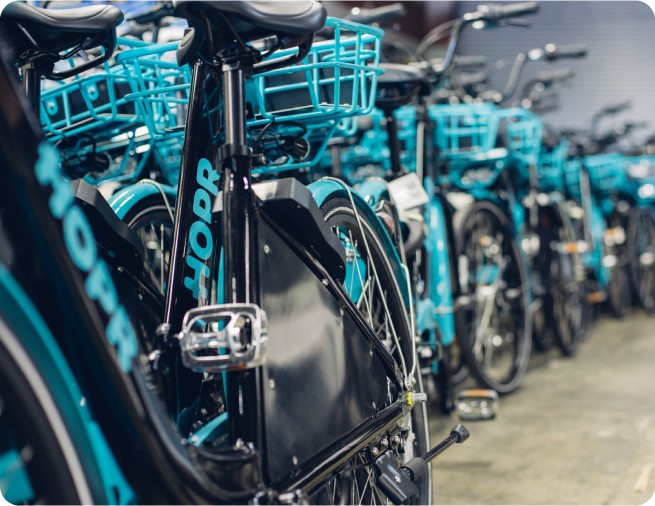 Get bikes & scooters ready to roll.
Our lightweight and dockless system requires no heavy or expensive infrastructure. HOPR is easy to set up, and we ship direct-to-operator, so you can get your mobility system started for less.
Gain access to our operations software.
Our robust Operations Software allows you to track vehicles and ridership, generate reports, monitor maintenance needs, assign tasks, provide customer support, live chat with team members, and more.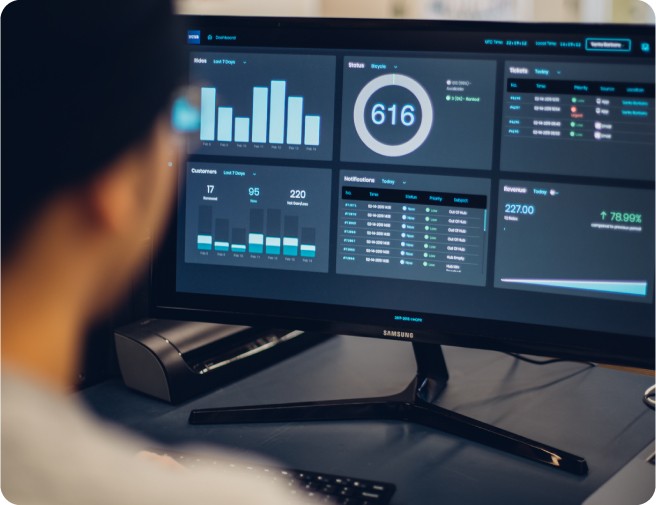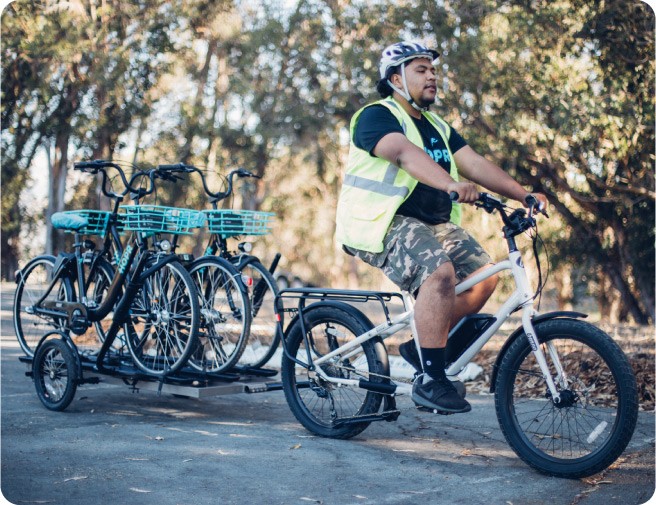 Consult with industry experts.
We are experienced operators, city planners, developers, and commuters, passionate about the future of mobility. With HOPR, you gain access to ongoing support and mentorship.
Bring HOPR to your community.