Your Top 5 HOPR Questions Answered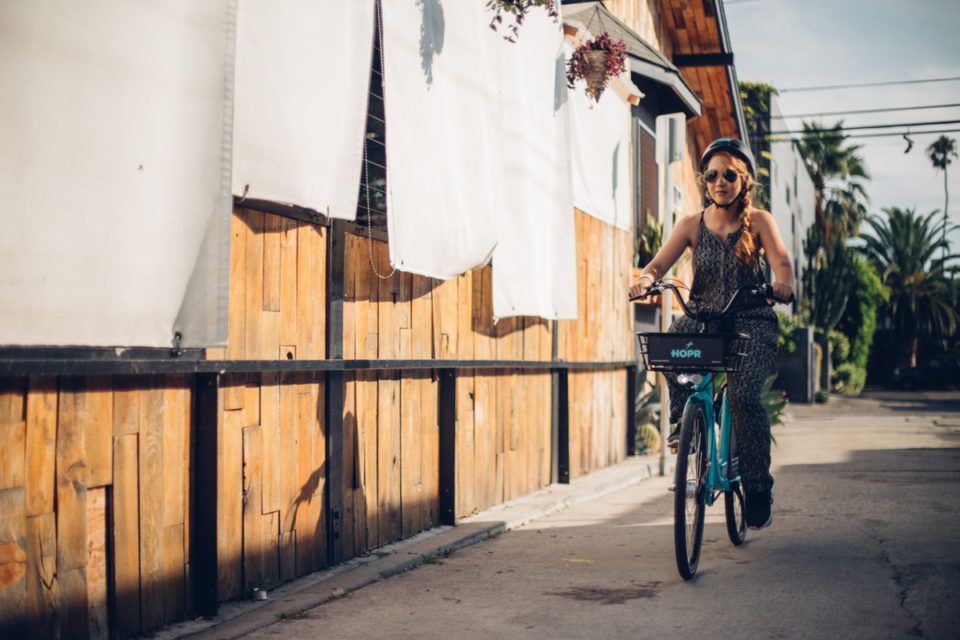 As with all things new, there can be a learning curve. At HOPR we understand this and want to make getting up to speed with the new system as easy and quick as possible. That's why we compiled the most commonly asked questions about HOPR into one post.
What are dockless bikes?
Dockless bikes are tracked and located with GPS and don't require a hub or station in order to end the trip.  This means you have more freedom to park the bike in a location convenient to you. However, every HOPR system has their own parking rules and it is important to review these rules when you sign-up. In most cities you are required to end your trip in a HOPR Pond or designated parking area. Parking in a non-designated parking area or outside a HOPR pond may result in a $2 charge.
Dockless bikes can be located and unlocked by using the HOPR Transit App available for either your iPhone or Android device.
Why dockless bikes?
A dockless bike share system offers our users more flexibility. Using the dockless bike share model allows us to provide more bikes and parking areas for users which makes the system even more accessible and convenient.
Users no longer need to worry about empty bike share stations at the start of their trip or full stations upon arrival requiring them find another station. Use the app to locate a bike and when ending your ride just park the bike in a HOPR Pond or designated parking area and push down on the lock.
How do I start a trip?
To start a trip, just log into the HOPR Transit App on your Apple or Android device and use the QR reader to scan the code on the lock of the HOPR bike nearest you. Alternatively, you can enter the last four digits of a bike's ID by pressing the "Enter ID" button at the bottom of the Scan QR page.
How long can I ride a HOPR bike for?
You can use a bike for a long as you want with a Pay Per Ride plan – just remember that bike share is meant for short, one-way trips and therefore some pass types have a time limit per day or per ride. For these passes, you will be charged for any time exceeding your the pass' time limit. Be sure to check your pass details to avoid unwanted fees.
Can I rent multiple HOPR bikes at once? How will I be charged?
Yes, you can unlock up to four (4) bikes at a time with one account. You will be charged at the Pay Per Ride rate (varies by city) multiplied by the number of bikes rented. If you are subscribed to one of HOPR's Pass options, the first bike will be included in your pass, and any additional bikes will be charged at the Pay Per Ride rate.
Have more questions? Visit our FAQ Page!