Safe Biking with HOPR UCSB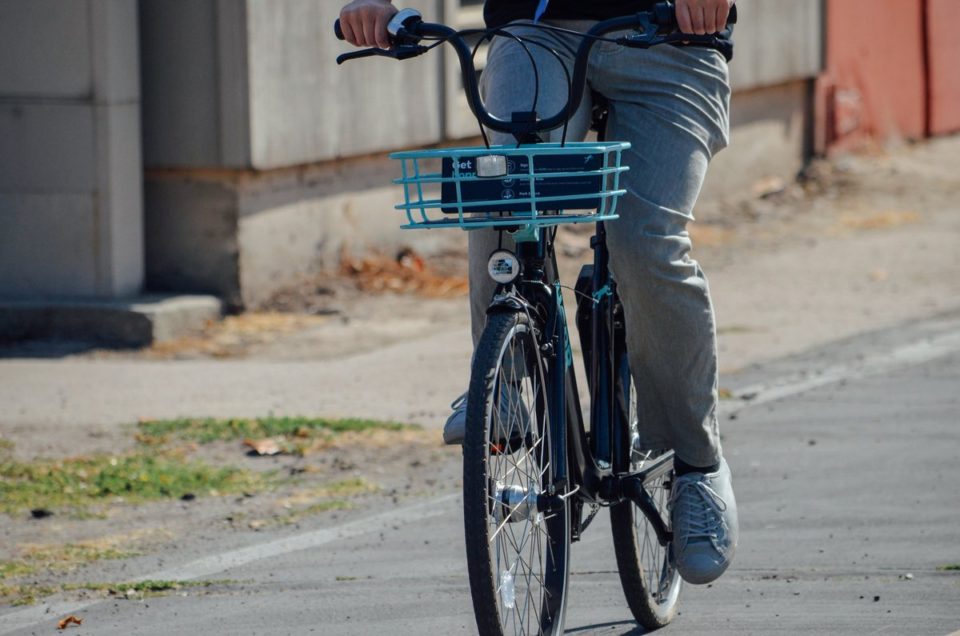 Isla Vista's bicycle-friendly climate and growing network of bicycle routes makes commuting by bicycle a safe, convenient, and environmentally friendly way to get around all year long. Over 10,000 people bicycle-commute between their home and UCSB on a daily basis. With so many cyclists on the streets of Isla Vista it's important that you respect all users of the road and obey the rules when using HOPR bike share. Not sure what those rules might be? We've conveniently posted them below for your reference.
Check bike & brakes
Give the bike a quick inspection and look for anything out of the ordinary or obvious damage. Squeeze both brakes to ensure they engage and provide stopping power. If there is an issue with the bike you can report the problem from within the app. Visit the 'Help' section from the menu and click 'Report an Issue' and follow the instructions provided.
---
Wear a helmet
We encourage you to wear a helmet and exercise caution when riding with HOPR.
---
Obey traffic signs
You are required to obey all vehicle laws including signs, signals, and road markings. Make sure you come to a complete stop at "Stop Signs". Do not call or text with a cell phone unless using a hands free device.
---
Signal all turns
Always use hand signals when making turns. It's important to meet the expectations of other people by making sure your actions are predictable.
---
Ride With Traffic
When riding a HOPR bike think of yourself as another vehicle on the road. Always ride in the same direction as other traffic and travel at a safe speed. Do not ride on any four lane divided highways or roadways. See how to safely use a bicycle roundabout.
---
Yield to pedestrians
Pedestrians are the most vulnerable road users and those using HOPR have an obligation to yield to pedestrians.
---
Watch at intersections
Always watch for traffic approaching intersections and do your best to make eye contact with other drivers and cyclists. Always enter intersections either ahead of or behind the vehicle in your lane and keep an eye out for turn signals.
---
Always ride sober
We prohibit riding under the influence of any alcohol or drugs.
---
Stay off the sidewalk
When riding a HOPR bike you should ride with traffic on the road or in a bike lane. When going on the sidewalk is necessary you should walk your bike.
---
HOPR Riders must be 16 or over
To sign up for the HOPR Transit App and ride HOPR bikes you must be 16 years or older.
---