UCSB Offers Students Financial Aid For HOPR Bike Share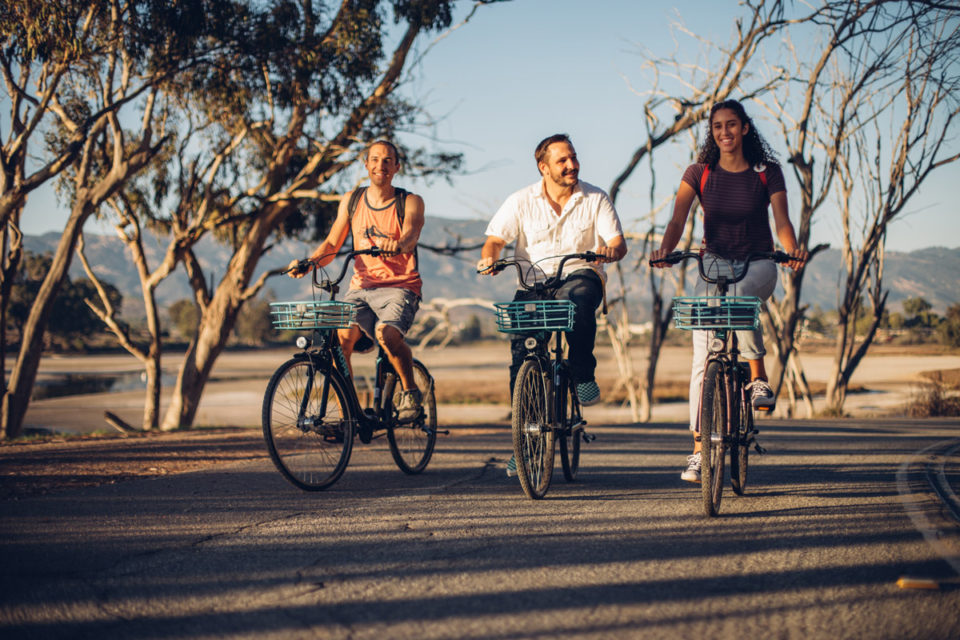 You might qualify to receive a $30 rebate on a HOPR Annual Pass from the UCSB Office of Financial Aid and Scholarships!
While a bicycle pales in comparison to the cost of a car we understand that the price tag of a new or used bike can still be a tough pill to swallow. You also have to consider maintenance costs and the purchase of necessary accessories such as a lock, helmet and lights.
With HOPR you can forget all that, except for the helmet. The need for paying to maintain your bike and purchasing lights and a lock become a thing of the past with a HOPR pass.
By now you've probably noticed the HOPR bikes around UCSB and Isla Vista conveniently available and ready for you to use. We're very excited to be working with UCSB to provide students, staff and faculty with a healthy, affordable, and convenient transit option.
To make it even more accessible UCSB is giving students who qualify for financial aid the opportunity to receive a full rebate on an Annual Pass!
How to Know If You Qualify
For a limited time, any student who has submitted a 2018-19 Financial Aid application that purchases a $75 Annual Pass will receive a $30 rebate from the Office of Financial Aid and Scholarships. To see if you qualify, log into your Financial Aid Status portal, all students with a green check mark indicating that their 2018-19 Financial Aid application was received are eligible!
The program is simple and easy to use. To get hoppin', download the free HOPR Transit App for your Apple or Android device. You must sign up with your U-Mail account.
If you qualify, your rebate will be automatically applied to your BARC account once processed by the Office of Financial Aid and Scholarships. There is no application process and you do not need to visit the Office of Financial Aid and Scholarships.
For a limited time, there are rebates for all qualifying student! What are you waiting for?
Signing up for HOPR will give you access to the real-time map allowing you to locate and reserve a bike up to 30 minutes in advance.
Once you've located the bike use the QR code scanner from within the HOPR Transit App to scan the lock on the bicycle, unlocking it for usage. You can ride the bicycle to one destination or simply pause a ride if wanting to make several quick stops along the way.
When you're ready to end your ride make sure you follow the parking etiquette rules and park at any one of the 'HOPR Ponds' located around Isla Vista or in a UCSB bike lot and push down on the lock.