How to Know Where You Can Park in Isla Vista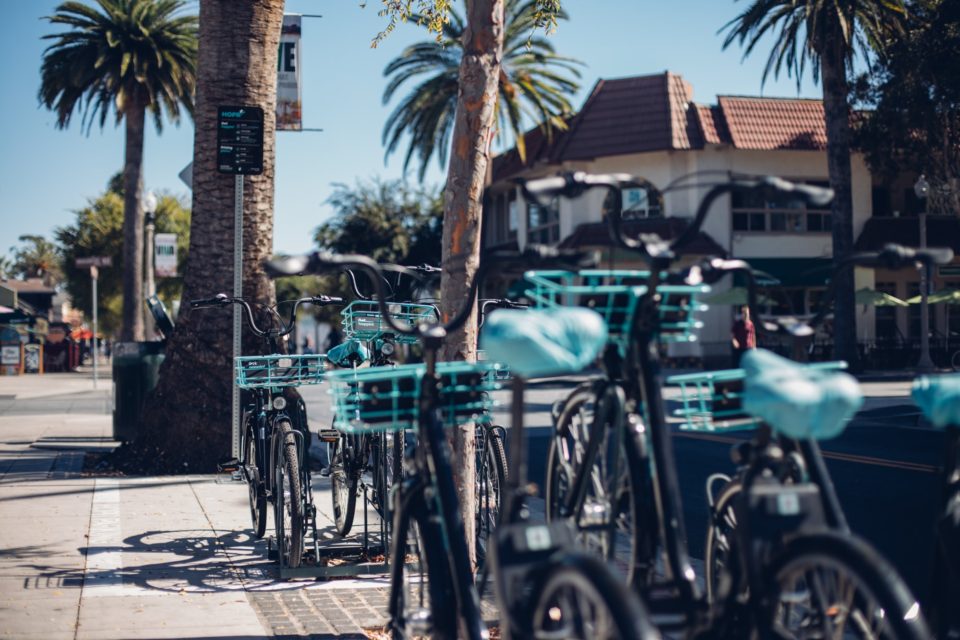 While some HOPR Ponds are marked by signage and painted white lines with the text 'HOPR Parking', not all ponds are as obvious. In some cases, you may simply see a bike rack with no signage. If you are unsure about whether or not you can end your ride at a certain location the HOPR app is your best point of reference. HOPR Ponds are indicated with a 'P' and the available area is shaded in green on the system map. Parking in these areas will ensure you are not subject to a $2 Out of Pond fee.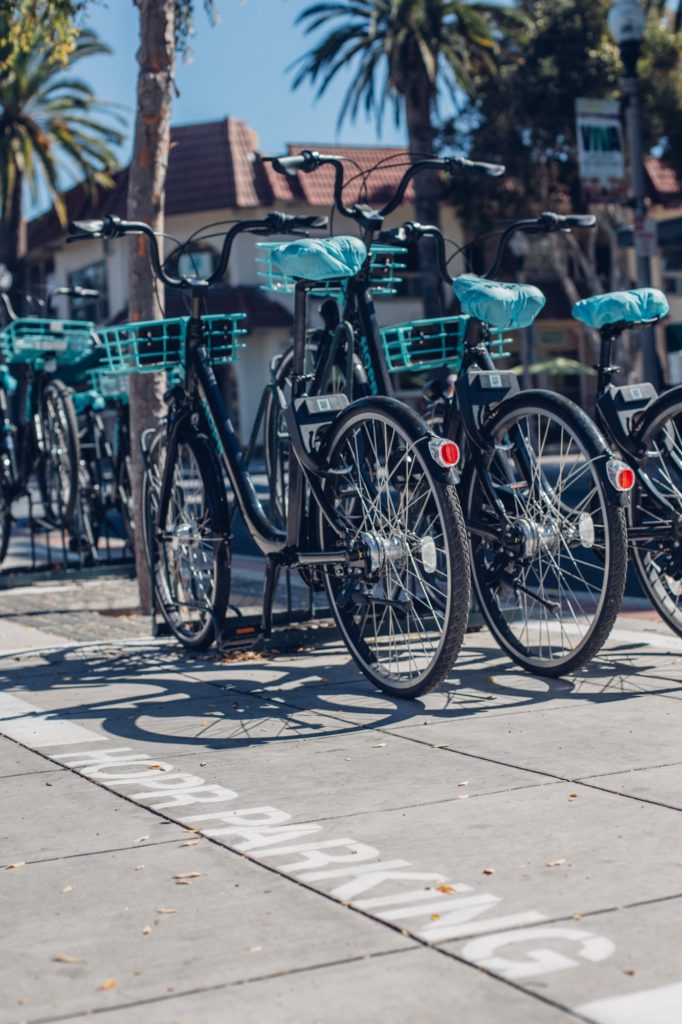 There are now more places to park your HOPR bike than ever. We've added new HOPR Ponds and have more in the works throughout Isla Vista to make the system even more convenient and accessible. The below locations are now visible or soon to be on the system map within the HOPR app.
Tropicana Gardens Hub
Located near El Colegio Rd and Camino Pescadero this HOPR Pond is in the Tropicana Gardens Hub.
Tropicana Del Norte Hub
Located just off Cervantes Rd this HOPR Pond is located in the parking lot of Tropicana Del Norte.
Beach Access Del Playa Dr
Located at the Camino Majorca and Del Playa Dr this HOPR Pond is located near the entrance to Devereux Beach.
Tierra De Fortuna Park Hub
Located on Fortuna Road this HOPR Pond means you can park your bike at Tierra De Fortuna Park.
Del Playa walk up beach access hub
Located at the Camino Del Sur Beach Entrance this HOPR Pond is also near Windo to the Sea-Park.
Trigo/Pasado Park Hub
Located on Pasado Road in Isla Vista this HOPR Pond is at the entrance to Trigo-Pasado Park.
Camino Pescadero/DP Hub 1 & 2 (Pelican Park 1 & 2)
Located on Del Playa Dr and the entrance to Camino Pescadero Park there are two HOPR Ponds available here.