Why Use HOPR Bike Share When You Already Own a Bike?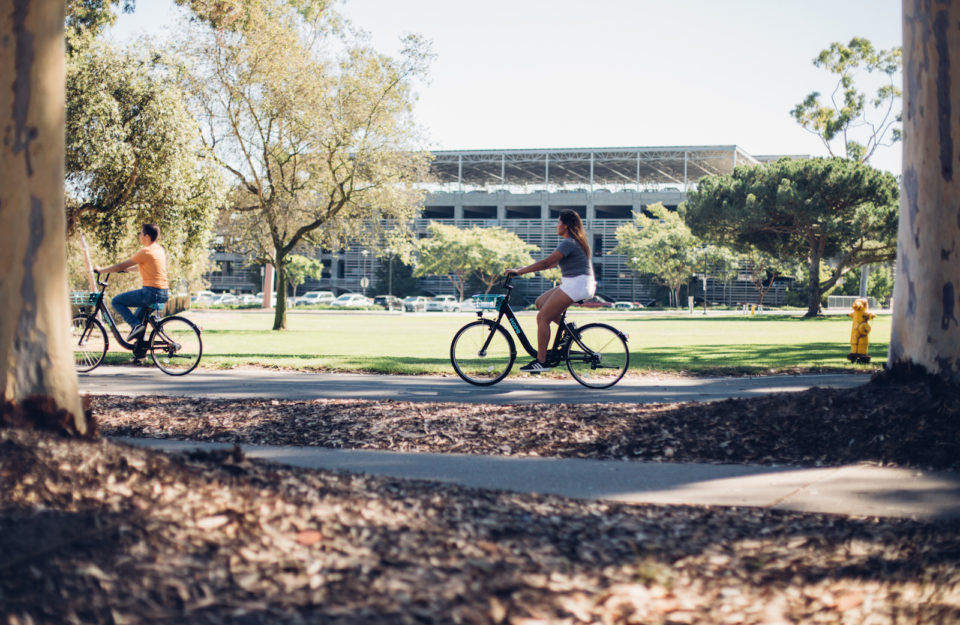 If you already own a bike to get around Isla Vista and UCSB you might be asking yourself why pay for bike share when you have a bike of your own. Bike share is for people who don't own bikes, right?
The truth is that a HOPR bike share membership is still useful even if you have your own bike.
A lot of people who own bicycles have a tough time imagining how bike share might fit into their life. But since HOPR hit the streets of Isla Vista and the UCSB campus, riders have discovered the many reasons why it's nice to have instant access to a bike wherever they are. A HOPR membership is perfect for short, one-way trips, using when you are already out or when you don't want to be stuck with your bike at the end of a night.
If you're still having a tough time thinking of the different scenarios where you might find bike share useful give your brain a break, we know you've been studying hard. Let us share with you a few real-life examples below.
How HOPR has helped those who own a bike
For those times when you arrive somewhere by foot, on transit or in someone else's car and then want to pedal back home.
Those times when the folks you drove with want to leave earlier–or later than you. Or they are heading in a different direction afterward.
Bike sharing is also handy when you ride your bike and then want to go somewhere else with a friend who didn't.
It's like a whole new kind of transit system for Isla Vista and UCSB on two wheels.
Beyond the benefits of bike share being there for you when you don't have your own bike is the convenience of using HOPR. There's no need to carry your bike lock or bike lights, having your bike stolen is no longer a concern, it spares your bike from wear and tear, and can get you quickly from Point A to Point B. Perfect for those moments when you're in a pinch, like that report you just remembered you left sitting on the kitchen counter at home.
Using HOPR can also save you money. HOPR bikes are equipped with fenders, lights and a basket for carrying those annoyingly heavy textbooks. There is no need to go out and buy additional equipment for your commuting needs.
We also take care of maintenance so you can avoid spending all your hard-earned cash at the local bike shop fixing up your own bike. If you do come across a HOPR bike that is in need to tune up you can report the issue through the HOPR Transit app. Just visit the 'Help' section in the HOPR menu and click 'Report an Issue'. It's that easy.
So consider your question answered. Now you know that bicycle owners, like yourself, join bike share because they find there are many reasons and times to use bike share instead of their own bikes.
Give HOPR bike share a try
Your first ride FREE so sign-up today on and input your credit card details to get started! Wondering where to go on your first ride? We've got a few destinations in mind. After you take your first ride, you can purchase a monthly or annual pass or use the Pay Per Ride option and pay 15¢ per minute.