A Q&A with Her Campus USF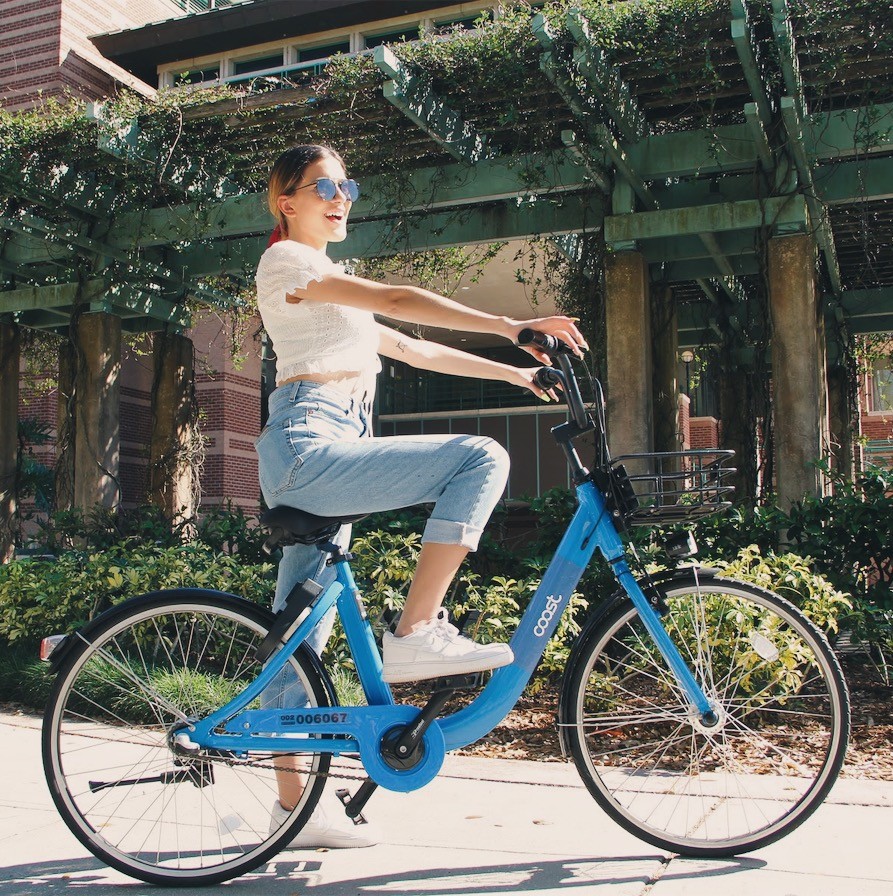 Women's History Month kicked off on March 1st and is an annual declared month that highlights the contributions of women to events in history and modern day society. One organization; however, is working hard every month of the year to make sure women are always empowered and being recognized for their achievements. By doing so, Her Campus has become the #1 new-media brand for the college woman. We caught up with Becky, former president of USF's Her Campus chapter, to learn more about how the organization has helped improve campus life across the country.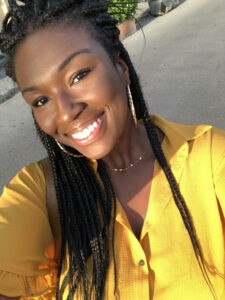 Becky is currently studying Advertising/PR and History at USF. She was born and raised in Tampa and was writer turned Social Media Manager turned President of Her Campus USF. In the future, she wants to work in the arts and culture world with interesting, hard working women.
Thanks for taking the time to answer our questions Becky! Keep reading after the Q&A to find out how you can win 2 Annual Student Passes for Coast powered by HOPR!
HOPR: Tell us about Her Campus. 
Becky: Her Campus is an online magazine for college women with hundreds of chapters across the world. It originally started at Harvard University by a group of female students.
HOPR: What inspired you to get involved with Her Campus?
Becky: I wanted to meet women who were as driven and inspired as me to start a career in the media and creative world. It was a no-brainer for me to start as a writer when I was a Freshman so I could start publishing my work.
HOPR: What is Her Campus' mission?
Becky: Her Campus' mission is to network and empower college women. I've met and connected with my peers and professionals in the industry through HC and the experience is invaluable.
HOPR: What kind of work is Her Campus doing to accomplish this mission globally? Locally?
Becky: Her Campus hosts conferences every year in NYC and now LA to connect the various chapters and women to create bond with all HC members. On campus, we host events, publish articles and create discussion involving all things women from reproductive rights to the latest episode of The Bachelorette.
HOPR: What are some of the challenges that women experience in college?
Becky: Sexual Assault on campus is a lingering worry for many college women. Whether it's being alone at night or going out in a group college women often consider the risks of being sexually assaulted on campus but not being served justice because of university politics.
HOPR: Is Her Campus sole focus women or do you work with other minorities and disadvantaged populations?
Becky: We are an organization for everyone! We encourage people of all genders, sexualities, races, abilities, and identities to write for Her Campus. We want all voices to be heard and empowered at USF.
HOPR: How has Her Campus assisted young women thinking about going to college?
Becky: We have a high school ambassador program that let's high schoolers get experience before they even reach university.
HOPR: What is the most badass female vocalist you're listening to these days?
Becky: Cardi B hands down! No one hustles as hard as her.
HOPR: The bicycle in the 19th century helped move the cause of female equality and freedom forward in the modern world. What do you think is helping move the cause today?
Becky: Social Media is huge. It's the main source of information for most young people so it's difficult to quantify its influence.
Want to get involved with Her Campus?
Send an email to usf@hercampus.com!
Her Campus Giveaway
We've partnered up with @hercampususf to give away 2 Annual Student Passes for Coast powered by HOPR!
All you have to do to win is:
Follow @go_hopr and @hercampususf
Tag the friend that you want to share the prize with! More comments = more entries.
Contest ends March 14 at 11:59 pm. Winner will be contacted March 15. Full Terms & Conditions here.