Historic Ybor City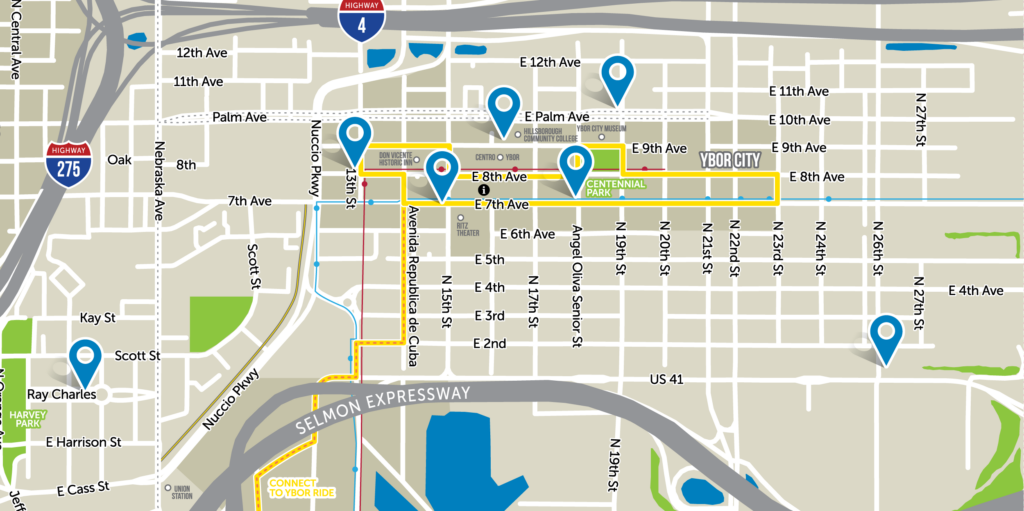 Distance: 1.8 Miles
Time: 30 minutes
For a closer look at Historic Ybor City, Tampa's Latin District, follow this route as it travels past the historic landmarks of this culturally rich sector of greater Tampa. Be sure to stop and walk around Centro Ybor as well as Centennial Park, home to the Ybor City State Museum and the Ybor City Saturday Market featuring a wide variety of local food and produce, artwork, jewelry, and so much more!
The neighborhood was formed in the late 1800s and has a rich history in cigar manufacturing. This can be seen throughout the district with it's now repurposed red brick cigar factories, the first and oldest of which can be seen on the north west side of the route on the corner of 9th Street and 14th Avenue. 
If you're riding in from outside of the neighborhood, we recommend accessing Ybor via the Selmon Greenway from the south or the from the Palm Avenue bike lanes if traveling in from the west. 
Looking for more ride inspiration? Check out the Bayshore Trail