HOPR Launching Micro-mobility Services in Rochester NY and Surrounding Areas.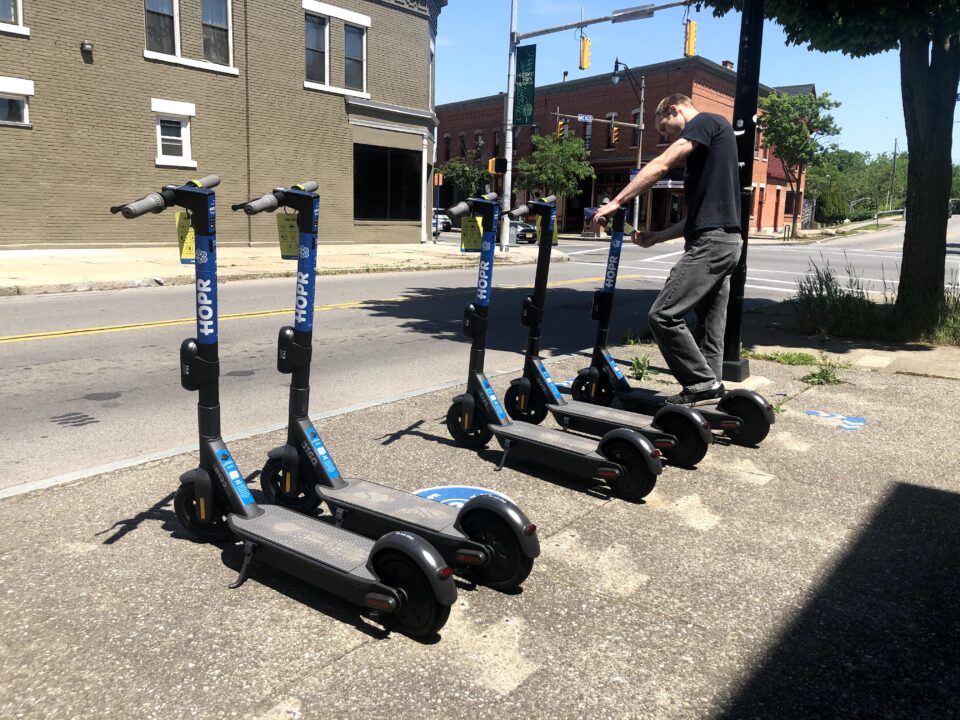 HOPR is excited to announce a partnership with RTS and the City of Rochester to bring micro-mobility services to the city and surrounding areas.
Starting Friday, June 4, HOPR will begin to deploy a fleet of 500 shared vehicles including 200 pedal bikes, 200 electric assist bikes and 100 electric scooters throughout the City of Rochester and surrounding areas: Brighton, Brockport, Irondequoit, Pittsford, and Fairport-Perinton. This program is partially funded through a Congestion Mitigation and Air Quality (CMAQ) grant to implement bike sharing. Following a public bid process, RTS selected and contracted with HOPR to deploy and operate a regional system.
"A growing number of people in our region want more mobility solutions to choose from to reach the important destinations in their lives," RTS CEO Bill Carpenter said. "RTS is happy to work with HOPR and the City of Rochester to bring a new micro-mobility program to our area and I thank them for their partnership. Between the launch of this program and the launch of Reimagine RTS on May 17, our customers will have access to a transit system that is safe, frequent, reliable, connected, and integrated with new mobility options."
The City of Rochester is joining the regional program and also contributing CMAQ funding, pending City Council approval, that it had previously obtained. The City has granted HOPR exclusive access to the city public spaces after a competitive bidding process.
"I am proud to partner with RTS and HOPR on this exciting expansion of Rochester's bike- and scooter- share network," said Mayor Lovely A. Warren. "This addition to our transportation system improves access to employment centers in and beyond the city and helps our merchants attract new customers. This project supports the goals of our Equity and Recovery Agenda and is an important part of our larger efforts to create more jobs, safer and more vibrant neighborhoods and better educational opportunities."
Our shared vision and mission is to build a regional program that is integrated with public transit, is convenient to use, affordable and safe. This program is about connecting the last mile with public transportation, it's about encouraging the use of non-polluting vehicles and it's about healthy active lifestyles.
"HOPR is excited about launching and operating the program and is thankful for the support from RTS, the City of Rochester and all the other towns and universities participating in the program." says Josh Squire, CEO of HOPR. Bikes and scooters will be placed at transit hubs, parks, commercial centers, campuses and other places that serve as key destinations.
To access and ride users can download the HOPR Transit app, the app is available on iOS and Android. To keep streets and sidewalks safe for all, riders are encouraged to park at the designated parking areas. A complete map of locations is available on the HOPR Transit app. To learn how to ride safely visit https://gohopr.com/ride/.
Rental prices start at $1 to unlock and $0.15 per minute for pedal bikes and $1.25 to unlock and $0.27 per minute for electric bikes and scooters. If you are a regular rider you can save money by purchasing a monthly membership starting at $10 per month. This includes 60 minutes of riding time per day with the pedal bikes, for electric rides add $0.27 per minute.
The program will operate in the spring, summer, fall and close down for the winter season.