Shrinking the Glaring Safety Gap in Micromobility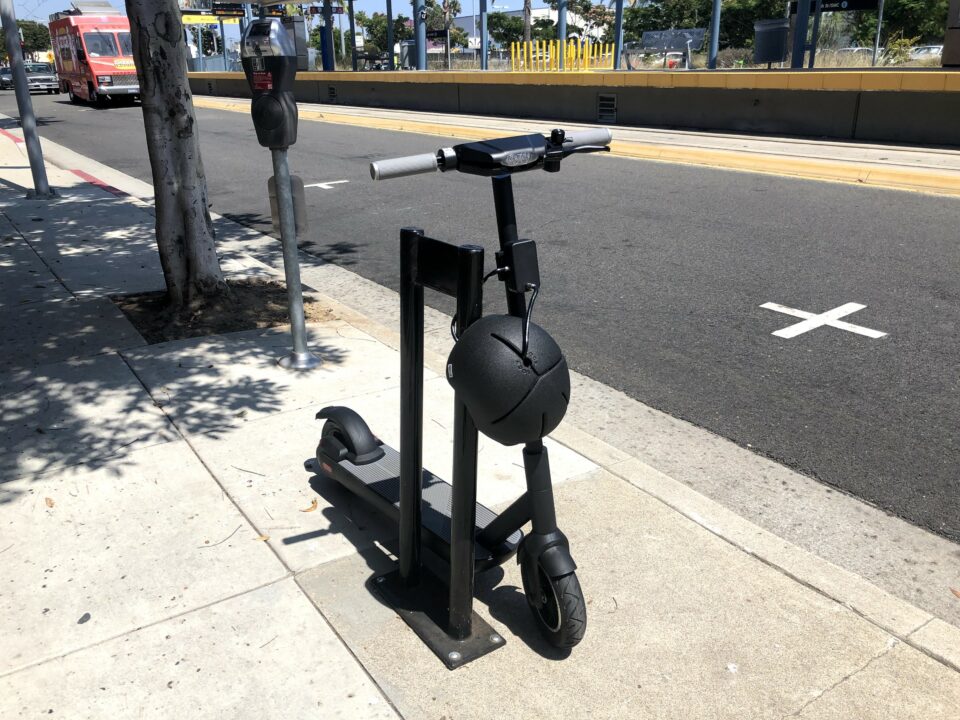 Micromobility operators can now easily attach helmets to shared bikes and scooters.
Over the last couple of years we have been working with Bell Helmets to create a helmet that will address the increasing safety concerns around bicycle and scooter share programs.
As shared-mobility devices grow in popularity nationwide, so do the risks of accident and injury. In 2018, people took 84 million trips on shared micro-mobility vehicles in the U.S., more than double the number of trips taken in 2017. With many users having no experience riding these vehicles, they are considerably more vulnerable than traditional consumers.
The lightweight and portable METRO™ helmet, designed specifically for micromobility, will make it easy for companies to provide this key piece of safety equipment and reduce the risk of injury when using electric bicycles and scooters. Its revolutionary, streamlined design makes the METRO™ the first bike/scooter helmet of its kind.
Key features of helmet include:
a lock port to store securely to a bicycle or scooter with a cable lock

durable weather-resistant EPP material

adjustable straps to fit a wide range of heads

channeled ventilation to help keep heads cool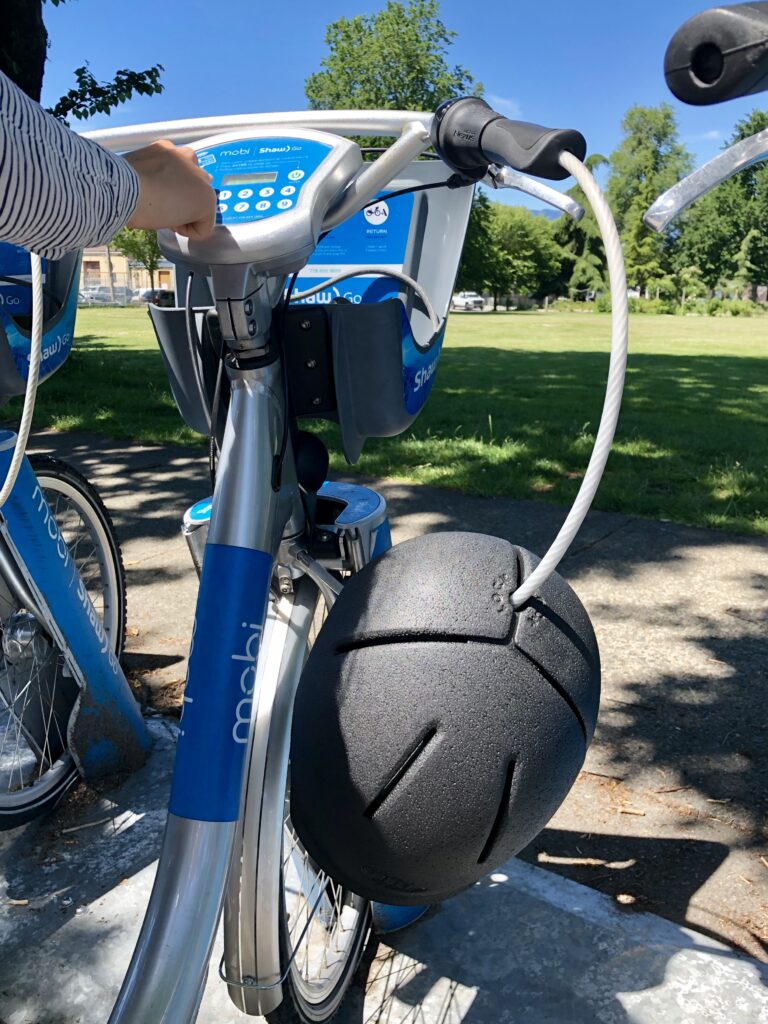 The METRO™ helmet also does away with an outer shell and interior foam padding. The EPP material will weather outdoor storage conditions (such as hanging from bikes & scooters) much better than the traditional bicycle helmets with an outer plastic shell. With no need for a shell or any adhesives the most vulnerable aspect of the helmet due to outdoor storage has been removed, while still complying with CPSC (Consumer Product Safety Commission) standards.
Further, without the need for an ABS plastic outer shell, the EPP Metro helmet contains significantly less plastic than its EPS skate helmet predecessor making it a much more sustainable product for the micro mobility market. By removing the interior foam padding the shared helmets are more sanitary and easier to clean.
The METRO™ helmet is manufactured in Canada and assembled in the US by Bell Sports, and was designed in partnership with the team from Vancouver Bike Share Inc, a subsidiary of HOPR,  based on having years of experience as the largest public bike sharing system in the world that also provides shared helmets.