HOPR Brings Bike Share Back to Cleveland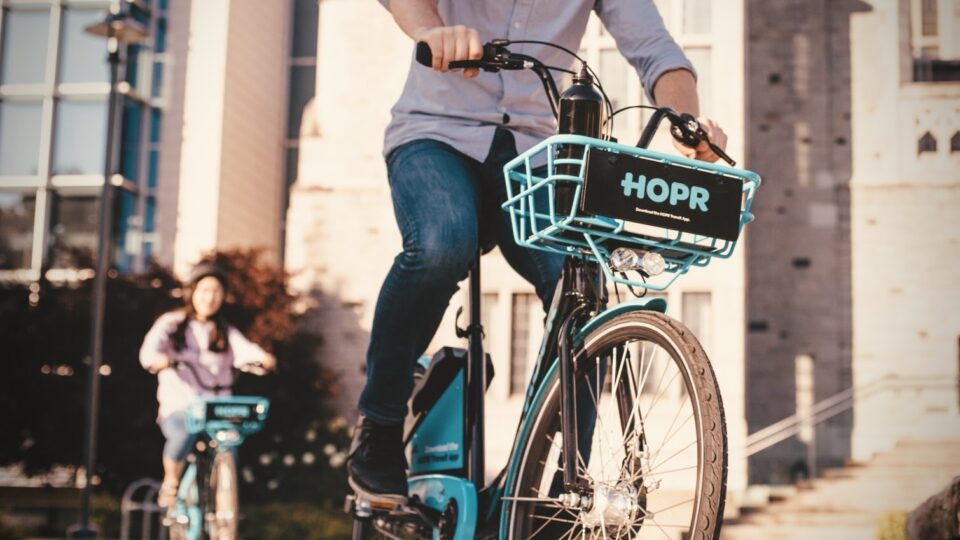 Back in 2016, CyceHop brought bike share to Cleveland. Sponsored by University Hospitals and branded as UH Bikes. Adapting to the changing landscape of mobility, The Land is bringing in tech savvy HOPR bikes starting Memorial Day weekend 2020.
These sharply dressed black and teal bikes are easy to spot and can be rented directly from a mobile device by scanning a QR code on the bike with a phone's camera. The lock pops open automatically and the airless tires, auto-running front and rear lights, and multiple internal gears will help make easy work of hills, traffic, and parking.
There's a cool bonus too: UH Bikes members with remaining credit in their account can transfer 100% of that credit to their digital HOPR wallet by contacting customer support within the HOPR transportation app or calling (833) 838-8300. Those that would like to ride, but are bankless or without a credit card will have a walk-in cash option to join. The goal is to provide readily available, reliable, and safe short-distance transportation and fitness options to all who seek it.
Last but not least, the bikes are capable of being entirely "dock optional". Meaning bikes, where local ordinances allow, do have the ability to be parked safely in designated public bike racks, marked bike sharing mobility zones, and within the sidewalk furniture zones where city and local regulations permit.
Author: Robert G. Sanchez